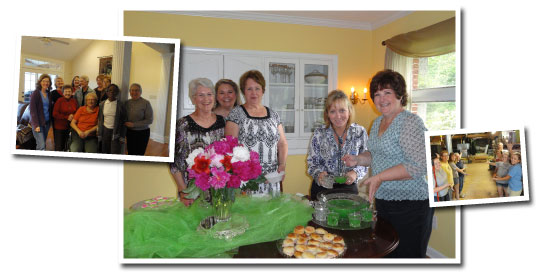 Womens Ministry 2011
Highland Hills Church of Christ
Summer
Upcoming Events
Upcoming events will be posted on the on-line calendar. Just click the event in the calendar to get more details.
Apples of Gold Mentoring Program
Lesson 1: Kindness
Lesson 2: Loving your Husband
Lesson 3: Loving your Children
Lesson 4: Submission
Lesson 5: Purity
Lesson 6: Hospitality
If you are a young married woman or a young women anticipating marriage we would love to have you come to the Apples of Gold Mentoring Program. It is a six-week mentoring program presented by some of your "big sisters" at Highland Hills. Every Thursday beginning in June.
First, we will have cooking class, followed by Bible classes. Each meeting will include a sit down dinner, prepared and served by your big sisters in Christ.
If you missed a lesson, you can still keep up-to-date. Click here to listen to the cooking and Bible lessons for the Apples of Gold Mentoring Program.
Please be aware you'll need to register and obtain a username and password for the church website to access these audio lessons. If you don't have a username and password just click here.